MEA is
Celebrating Leadership, Diversity and Economic Growth
at the
Walter E. Washington Convention Center Washington D.C.
Thursday, May 11, 2017 from 6:00pm – 10:00pm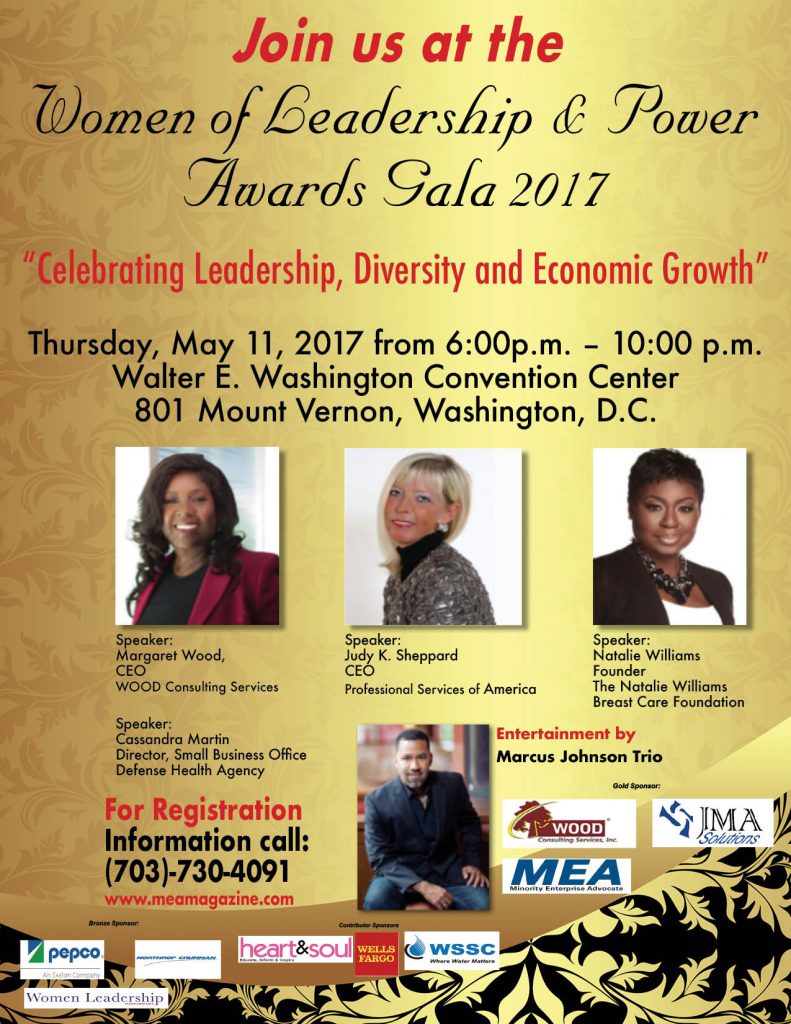 MEA Magazine is hosting their 6th annual Awards Gala, Women of Leadership & Power on Thursday, May 11, 2017 at the Walter E. Washington Convention Center. During this Gala there will be a special recognitions of women who are corporate executives and top business leaders in industries including information technology, manufacturing, cyber security, telecommunications; finance; education, healthcare, transportation, construction, and consulting firms.
Women bring high level leadership and raising the bar in the corporate environment. The dynamic women we are recognizing during this gala embody leadership, strength and intelligence.
For over 12 years, MEA has been the premier source of news and information for government and industry personnel about strategies and developments that impact the country's ability to achieve the advantages of contracting with exceptional small businesses.
This event will bring successful women together to build relationships, to empower and enrich their business life. Many changes are occurring to the way the country conducts its business. If you're not a Washington insider, it's difficult to keep up with them all. More importantly, success is tied to your ability to react to the changes and make them work for you, instead of against you.
Sponsorships, tables, and ticket still available.
Contact us at (703) 730-4091 or email Debra.Williams@meamagazine.comcastbiz.net